PATH Spring Appeal
Created an email fundraising campaign.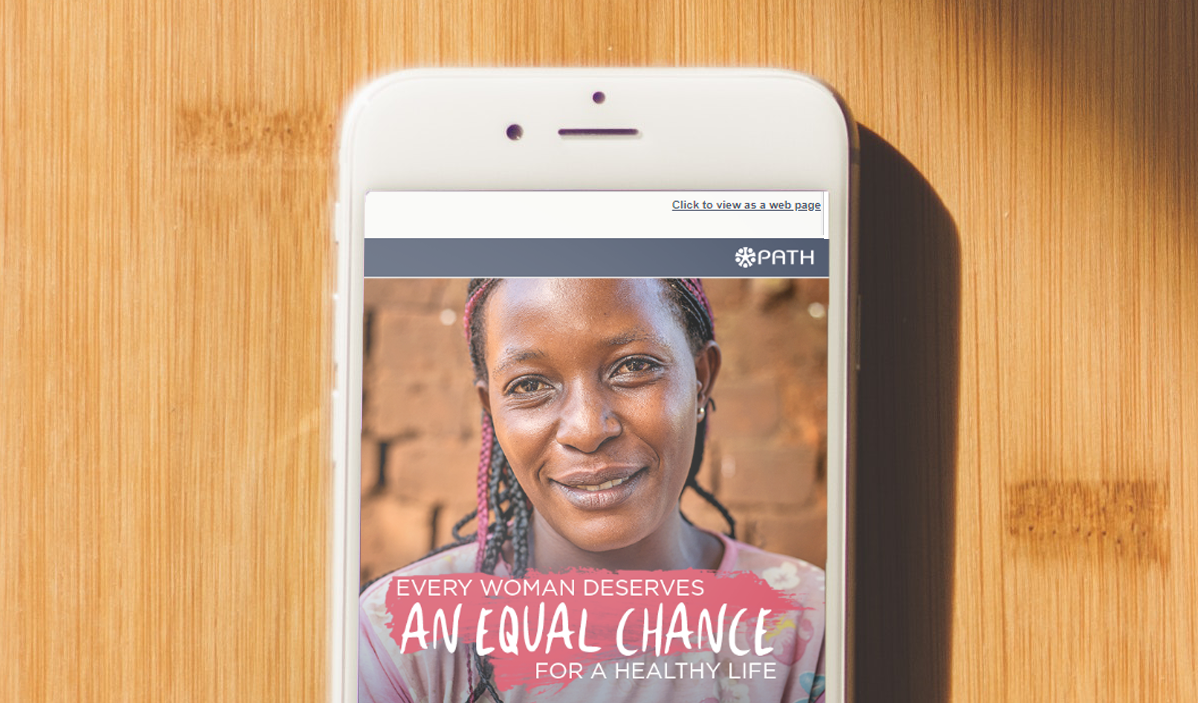 This fundraising appeal was meant to tell the story of PATH's life-saving work in cervical and breast cancer prevention. I chose to go with a bright color palette, and pictures of young, vibrant women whose lives were impacted by this important work. I coded and tested a responsive email template for this campaign, and created a series of emails and social media ads and headers that would run throughout the course of the campaign.
You can see live versions of each email by clicking on the examples below.